APAJI Boats Oy
Made in Finland – Designed for Scandinavia

From Fishermen to Fishermen

APAJI Boats is a new Finnish boat maker, whose boats are made with years of experience and expertise. All the needs for a fishing boat have been taken into account to the smallest detail. The width and shape of the bottom of the boat ensure exceptional stability and steadiness in both fishing and normal use. In addition the thicker aluminum used, the welded body and the sturdy components offer the best possible endurance and safety.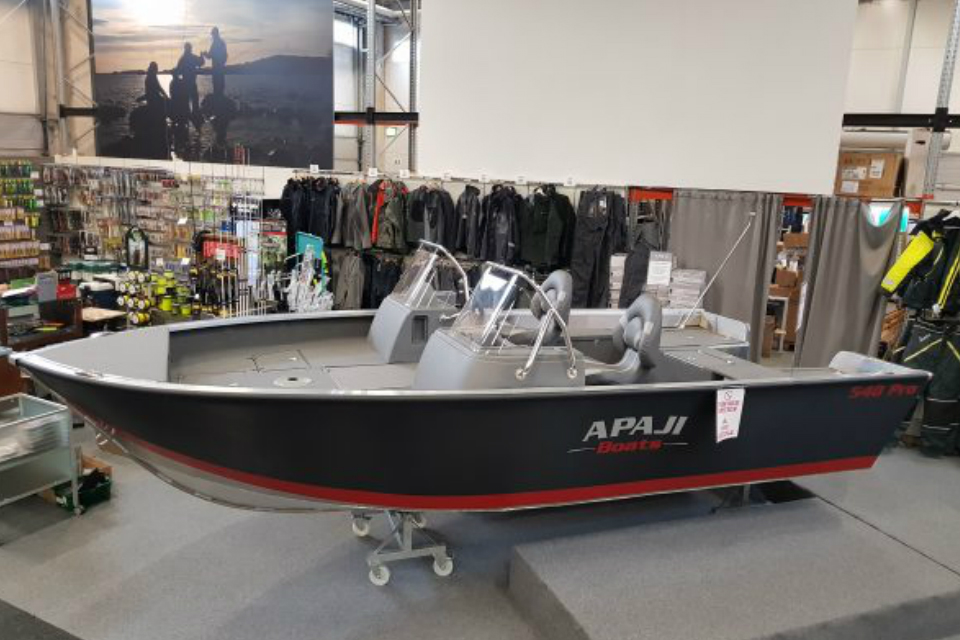 Apaji 540 Pro
Developed for passionate fishing.
Measurements 540 x 246 cm
Side, double and tiller versions available
Self bailing
Aluminum thickness 3-4 mm
Windshield thickness 5 mm
Automatic livewell
Steady handrails in the consoles
Lots of space for storage, waterproof hatches and full-length rod storage
Reversal seating in the back
Automatic charching for 12V and 24V batteries
During 2018 three new models will be launched: 440, 470, 510 Classic.
For any further information please contact us on: support@goforbigpike.com
---