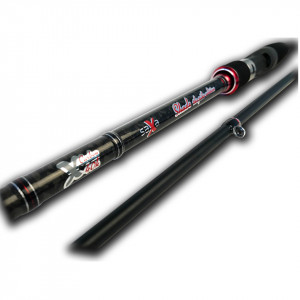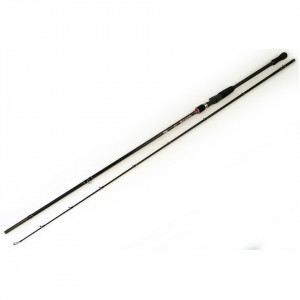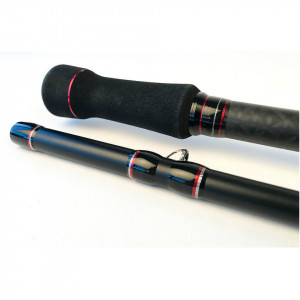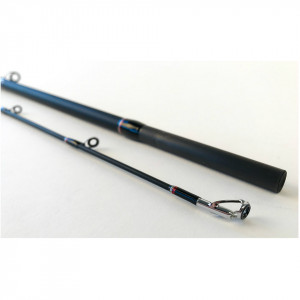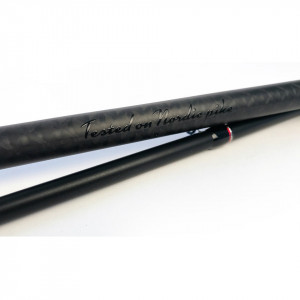 Saxa Shade "The Pike Edition" - 8'2" 40-120 g - Baitcasting Rod
199.00 EUR
Shade The Pike Edition Bait-casting Rod from Finland is the lightweight in heavyweight class! This rod is designed for big soft plastics which is a really popular pike fishing method in Northern Europe.
The blank is made of 40ton carbon fibre and has a set of Fuji guides and a Fuji reel seat which is designed so you get your finger on the blank.
The guides on this rod are small and light so they guide the line as close to the blank as possible so you feel the slightest of nibbles.
This rod has a strong backbone mixed with a soft action tip so you have at least some flex with heavy braided lines, but the backbone on the rod can really show the fish who is the boss.
Rod weighs only 171g so it is really comfortable to fish with, but has the power to cast full 150g. The length of the rod is 8'2'' ( ≃ 249 cm). 2 pieces, so it's easy to travel with.
Blank has a really nice design with quality EVA-handles. Handles are designed for different kinds of casters, if you like a longer handle just keep the knob between your fingers and let the lure fly or take a grip from the EVA from above and use a slightly shorter handle.
Either an experienced pike angler or a beginner this rod is a must have! Saxa Shade Pike rods are covered by a 3-year warranty.
Hurry! Only 3 items left in stock.
---
http://goforbigpike.com/saxa-shade-the-pike-edition-82-40-120-g-baitcasting-rod_103054
---