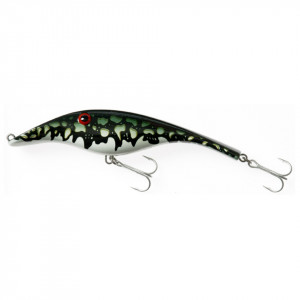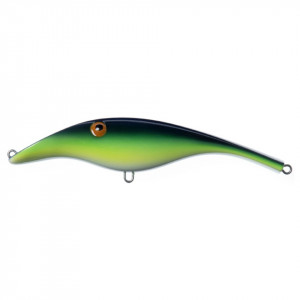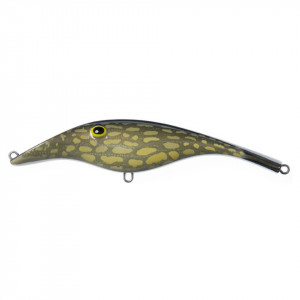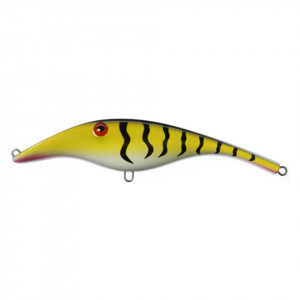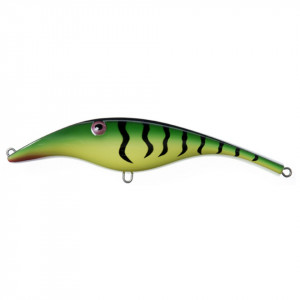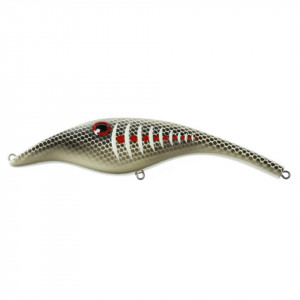 Zalt 17 cm suspending 57 g
15.54 EUR
Swedish made, Zalt lures have gained a reputation in Europe for catching some nice sized Northern Pike. Their main claim to fame is their flexibility when it comes to presentation. They have been shown to be equally effective cranking, trolling, twitching or jerking.
These lures are molded from high impact plastic. The Zalt lures comes with X-heavy VMC ultra sharp hooks. They run 0-2 m below the surface and 2-3 m when trolling.
When cranked with a steady retrieve, this lure has a unique action that allows lure flash and stimulation of the fish's lateral line. A fish positioned to the side of the lure sees the entire lure (back, side & belly) as it is being retrieved.
Using soft twitches of the rod tip (twitch-twitch-pause-twitch), this lure can be retrieved over emerging weed beds. Its action in the water simulates a wounded or dying fish.
Using this lure as a jerk bait in open water or adjacent to weed beds or other structure, provides a more pronounced swimming action that will catch the attention of a pike and trigger a strike.
http://goforbigpike.com/zalt-11-cm-suspending-22-g_91361
Coming soon
---
http://goforbigpike.com/zalt-11-cm-suspending-22-g_91361
---