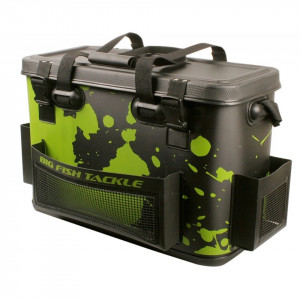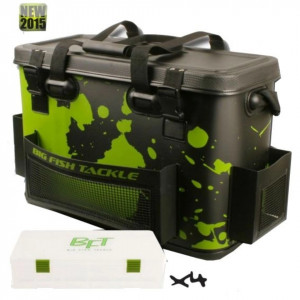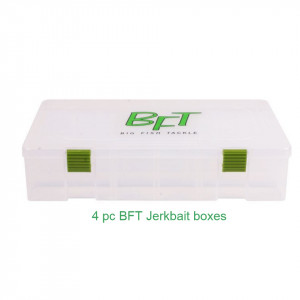 BFT Predator Bag Waterproof
189.00 EUR
It is a waterproof bag made out of rugged PVC-coated nylon fabric. The lid is flat which makes it a great surface for rigging baits and tying leaders etc. On the outside there are two small plus one large "mesh" pocket for storing leader material, pliers etc. You can easily fit a BFT Crankbait box inside the large mesh pocket, perfect for storing terminal tackle and hooks. Inside the bag you find 4pcs of BFT Jerkbait boxes that can either be stored lying down or standing up. A PVC divider separates the boxes from a section where you can keep a camera and other equipment or even place two more Jerkbait boxes! Everything stays dry in BFT Pred8or Bag - Waterproof!

4pcs of BFT Jerkbait boxes is included.

Outside dimensions: 38x65x30 cm.

Sold out
---
http://goforbigpike.com/bft-predator-bag-waterproof_295015
---